Romantic Birthday Wishes
Huge list of some great ideas to add to your wishes checklist

Here are some great options for expressing wishes for those you love.
List of stuff to use in greetings
I love coming up with cheesy greeting to put in cards. Life goes so quick but it is still a good idea to put together a nice greeting in a card or email and send it to someone you love. Here are some romantic birthday wishes items I have now:
Were you really born on this day? Or did you just fly down from heaven as the beautiful angel you are?
Happy Birthday, baby. Trust me when I say there's no other [man/woman] I'd rather see in [his/her] birthday suit.
Thank you so much for showing me the true meaning of love. Thank you for all the wonderful things you have given me. I love you and Happy Birthday!
We may be apart today, but our love will bring us closer together. Happy Birthday!
Let's celebrate your birthday and our love with a day we won't forget. Happy Birthday, Sweetheart!
Having you in my life is a more than a dream come true: it's a miracle I could have never hoped for. Happy Birthday, my love!
Happy Birthday, Sweetie! It is your special day and I'm sending this message to tell you how lucky I am to have you.
On your special day, let's lock the doors, pull down the shades and lose ourselves like the fools in love we are.
Darling, you are a wonderful bloom in a beautiful garden where only true love grows! Wishing you a brilliant Birthday!
Roses are red, violets are blue, and my love for you is pure as white and it's so true.

I like the idea of spending your birthday with you. What are you doing for all the rest of your birthdays?
It brings a smile on my face by simply thinking of you. And that smile becomes brighter whenever I'm with you. Have a wonderful birthday, my love!
Happy birthday to my first, my last, my everything. I was waiting for someone like you in my life. Happy Birthday!
I'm so glad you came into the world, and I'm even more glad you came into my world. Happy Birthday, sweetheart.
Happy Birthday to someone who's twice as sweet as any birthday cake.
It takes only a few seconds to say I love you but it will take me an entire lifetime to show you how much.
My heart for you will never break. My smile for you will never fade. My love for you will never end. I love you.
I love you on your birthday, and every day, now and forever.
I hope you blow out all your candles, because I'm ready to make your wish come true tonight.
Just a glimpse of you brings a smile on my face and being with you gives me eternal happiness. Today is your special day and I'm giving you everything in me. Happy Birthday!
There's a birthday party in my pants, and you're the guest of honor.
This is the perfect opportunity to tell you how much I love you. Happy Birthday, my Love!
Happy Birthday to a [man/lady] who is the frosting on my cake, the flame on my candles, and the helium in my balloon.
Sins can be forgiven, but I can't forgive myself if I don't tell you how much I love you. Enjoy your special day.
I adore everything about you, from your sparkling eyes and stunning smile to your tender, loving heart and soul — doubly so on your special day. Happy birthday!
One day a year isn't enough to celebrate someone as special as you.

Did you hear a light tap on your shoulder this midnight? It wasn't Santa Claus, it was me wishing you a very Happy Birthday!
I know you have enough breath to blow out your candles, because you take mine away every day.
Every year with you just gets better and better. Happy Birthday to someone who thoroughly rocks my world.
I will always love you!
My heart keeps expanding every single day that I'm with you. Happy Birthday!
Happy Birthday to my best friend, my greatest critic, my fiercest supporter, my accomplice, my soulmate, my love, my everything.
One tree can start a forest, One smile can make a friend, One touch can show us love and care, And you make my life worth living, dear!
You are the light in the darkness, the spark of hope and truly the meaning of my life. Happy Birthday, my dearest!
My day doesn't start with the sunrise and end with sunset. It starts and ends with you, my love. You're my morning, noon and night. May your birthday start and end with the afterglow of our fiery love.
I didn't know what to get you for your birthday. How about my whole heart?
Everything can be divided, but our love can't be separated. Happy Birthday, my Love!
I wish I could attach my heart to this Birthday wish. That's how much you mean to me. I wish you always be happy and I'll do everything to make you so.
When we're together or when we're apart, you're first in my thoughts and first in my heart. Have a wonderful birthday.
I wish I could somehow love you even more on your birthday, but I'm all tapped out. You already have every last bit of my heart.
I just want to let you know how lucky I am to have you in my life. Happy birthday and I'm wishing you all the best in life.
You're something special, birthday [boy/girl]. I wouldn't mind growing old with you.

Thinking of you with love on your birthday and wishing you everything that brings you happiness today and always.
It's your birthday! It's your time to make a wish. Mine was already granted when I met you. Happy Birthday, my dear!
Happy birthday my dearest and sweetest, not a day goes by when I do not think of you and how empty my life would be if you were not here.
Dance as though no one is watching you, Love as though you have never loved before, Sing as though no one can hear you, Live as though heaven is on earth! I Wish you a very warm and Happy Birthday!
I could never have dreamed you. You are every fantasy I've ever had, rolled up into the loveliest of creatures. May your birthday be as extraordinary as you are.
It must have been a rainy day when you were born because the heavens were crying because it lost its most beautiful angel.
All the papers in the world are not enough to write our journey, but it can be edited to contain only a single word: "LOVE". Happy Birthday!
Happy Birthday to God's greatest creation. As far as I'm concerned, you're perfect in every way.
You can blow out your candles, but nothing can extinguish the torch I carry for you.
Happy birthday to my one and only, my here, there and everywhere, my soul mate and heartbeat.
You never fail in showing your love. Happy birthday and God bless.
Happy Birthday to you,
Happy birthday, my love! Thank you so much for teaching me the meaning of love.
You make every day feel like my birthday, except I don't need to blow out any candles because my wish already came true.
Happy Birthday, my dearest,
I'm enthralled by your beauty, mesmerised by your charisma and spellbound by your love. No wonder I am always thinking about you.
My gift for you is the gift of love and I'll continue to give you this gift for the rest of our lives. Happy Birthday!
I wanted to give you all my love for your birthday, but there's no box big enough to hold it. Besides, it's already yours.
It's not important that this day is your birthday. It's important that everyday is your day and you are mine!

Being in love doesn't make me happy. It's being in love with you year after year that does the trick.
The day you came into this world was, even if I did not know it at the time, the first day of my long journey to you. This is truly a special day. Happy birthday! I love you more with every step we take together to parts unknown.
Happy Birthday, my love!
Sometimes words are hard to find to form that perfect line to let you know you are always on my mind. Happy birthday dear!
Thank you God, for making such a perfect [man/girl] for me, and then leading me to [her/him].
Happy Birthday, my love. I'll be thinking about you every minute on your birthday. Just like every other day.
Falling in love with you was easy. Staying in love with you is easier. Happy birthday. I can't wait until next year.
With each year I'll love you more. Remember that your best years are still ahead of you and I'll be there for every up down and in between.
Time will pass, more birthdays will come, but every single day that I spend with you is special. Happy Birthday and I love you.
Your smile is cause for celebration. Your love is the most precious gift in the world. Your kisses could light a thousand birthday candles. Happy Birthday to someone who makes life itself feel like a special occasion.
Your life began on this day. My life began the day I met you. I'm so glad both days happened. Happy Birthday, darling.
It's always a treat to wish happy birthday to someone so sweet.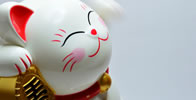 Slogan on Library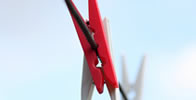 Bucket List Ideas with Boyfriend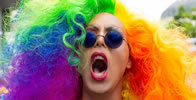 Get Well One Liners