Senior Bucket List
Huge list of some great ideas to add to your things to do checklist
Everyone should make a list that you should set out to accomplish.
List of stuff to do
I love me some list of stuff to do. Life goes so quick but it is still a good idea to put together a list of fun stuff you want to accomplish. Here are some Senior bucket list items I have now:
Travel to a new country.
Basket weaving, anyone?
Have a conversation with a stranger.
Pull a senior prank.
Go to my first football game
Read some new books.
Eat an entire pizza by myself
Enjoy said job
Go to prom with a cute date wearing a gorgeous dress.
Get car insurance and a car
Sit with a different group for a change.
Participate in all your school's traditions
Make sure there's nothing on your social media that you wouldn't want your grandma (or future employers) to see.
Hold a Pot Luck with All Of Your Friends
Say yes to everything for a day

Ombr??e my hair
Go Somewhere You've Never Been For Spring Break
Make new friends.
Redecorate your room
Host One Last Rager
Leave a note in a book for someone to find.
Start Saving Up For Your Grad Trip
Be the loudest senior at your final pep rallies.
Get a job.
Kiss in the rain.
Even little things like making coffee at home and saving the $5 you would have spent go a long way
Help a stranger.
Learn how to knit.
I don't know how we survived this long
Go paint balling.

Explore Your College Town More
Relearn the piano
Learn how to beatbox.
Reduce your carbon footprint.
Tell Your Favorite Professor How Cool They Are
Learn to cook your favorite foods.
Go to a game for a sport you haven't seen at school.
Get a job
Learn How to Make Something Other Than Ramen
Become less lazy
That post-grad weight gain makes Freshman 15 look like nothing
Go on a road trip with your best friends.
Then immediately go stalk it yourself
Do more social things around social people and be more social
Plan Weekend Trips With Your Friends
Wear pink on a Wednesday
Write a poem about pillow pets

Write Down Your Favorite Memories
Freak out over something stupid
Dye your hair.
Go on a date.
Don't be afraid to apply for jobs that seem "out of your league"—you never know what could happen.
Have more school spirit
Go to a concert.
Witness a fight on campus
Join a peaceful protest somewhere
Watch "Clueless" and "Mean Girls" for the hundredth time.
Leave a message in a bottle and let it go in the ocean.
Write a story.
Straight A's
Tolerate and go along with school traditions
Mini-marathon
Stop tolerating my brother and start enjoying his presence
Roll down a hill.
Reorganize my room completely

Pull an all-nighter because of something other than finishing homework
Cry over a really sad movie
Register to vote.
Try a new food dish.
Beach week during spring break.
Go on a concert-viewing road trip.
Tell your crush your feelings.
Have a Harry Potter marathon in one night.
Have a water balloon fight.
Pull an all-nighter for no reason with some friends.
Fall in love.
Chop my hair off
Make a new friend
Volunteer somewhere.
Call Your Parents
Bake someone a cake
Learn to play the ukulele.
Start Applying for Internships and Jobs ASAP
Hang out more with my friends
Go to a baseball game
Sleep for an entire day
Clean Up Your Social Media
Walk through the drive-thru.

They'll understand, right?
Decide Whether You Want That College Sweetheart to be a Post-College S.O.
Use All The Student Discounts While You Still Can
Write Out Your Goals For Life After Graduation
Fall in love with an unknown band
This semester, take some time to change up your scenery before it's too late
Senior Skip day.
Complete the Philly cheesesteak challenge
Say yes for a change.
Tell your favorite teacher about their impact on you.
Learn a new subject.
Stop using "like" so much when I talk
Create a time capsule and bury it.
Adopt a novice on the debate team
Watch the sunrise.
Rescue the stray kittens in my neighborhood
Senior Skip Day
Learn to cook more than ramen
Participate in senior activities & trips.
Get in a milk chugging contest with someone at lunch

Throw a surprise party.
Run a marathon for a cause.
Go bungee-jumping or skydiving.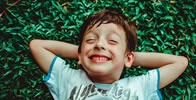 Slogan on Equality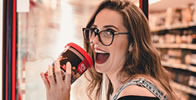 One Liner Medical Jokes

Bucket List Ideas for Retirement