One Liner Wisdom
Huge list of some great quotes from your favorite people, movies, and shows.
Here are some great one-liners for you to enjoy.
List of quotes to use from shows, movies, etc.
I love coming up with cheesy quotes from shows and movies to put in cards and emails. Life goes so quick but it is still a good idea to put together a nice quotes list. Here are some One Liner Wisdom items I have now:
 not pray for an easier life, pray to be a stronger man. John F. Kennedy
The secret to life is to love who you are - warts and all. David DeNotaris
Know thyself. Socrates
Prove them wrong.
"When you help another. When you serve another. Your life matters. Period."
"Attitude and ability are complementary to each other for success in life." M. K. Soni
Faith is taking the first step even when you don't see the whole staircase. Martin Luther King Jr
Be faithful in small things because it is in them that your strength lies. Mother Teresa
Truth is on the side of the oppressed. Malcolm X
Time is what we want most, but what we use worst. William Penn

The only tyrant I accept in this world is the still voice within. Mohandas Gandhi
Owning things has a cost, and money is the least of it. David Cain
Don't let yesterday take up too much of today. Will Rogers
No one has ever become poor by giving. Anne Frank
We shall never know all the good that a simple smile can do. Mother Teresa
The essence of all beautiful art, all great art, is gratitude. Friedrich Nietzsche
I'm always impressed by confidence, kindness and a sense of humor. Tamara Mellon
Where's your will to be weird? Jim Morrison
Life is amazing. Life is fucking messy. Life is what you make of it. Dwayne Johnson
Observe all men, thyself most. Benjamin Franklin
If I want your opinion, I'll ask you to fill out the necessary forms.
Who looks outside dreams, who looks inside awakens. Carl Gustav Jung
I've never met a strong person with an easy past.
Nothing is worth more than this day. Johann Wolfgang von Goethe
Stop pressing rewind on things that should be deleted in your life.
Neither seek nor avoid, take what comes. Swami Sivananda
Awareness is freedom, it brings freedom, it yields freedom. Jiddu Krishnamurti
Be like a tree. Let the dead leaves drop. Rumi
I dream. Sometimes I think that's the only right thing to do. Haruki Murakami
We rise by lifting others.
Even monkeys fall from trees. Japanese proverb
Belief creates the actual fact. William James
You don't need to remove clutter if you don't let it enter your home or office in the first place. Jeri Dansky
Enjoy the little things in life because one day you'll look back and realize they were the big things.
Happiness depends upon ourselves. Aristotle
You can do anything you set your mind to.
Prayer is the key of the morning and the bolt of the evening. Mahatma Gandhi
Stop doubting yourself, work hard and make it happen.
Every lover is a soldier. Ovid
Be happy in the moment, that's enough. Mother Teresa

Don't quit. Suffer now and live the rest of your life as a champion. Muhammad Ali
It's not what you look at that matters, it's what you see.
Dream big. Pray bigger.
If you love life, don't waste time for time is what life is made up of. Bruce Lee
I don't like that man. I must get to know him better. Abraham Lincoln
Forget about style; worry about results. Bobby Orr
Good things take time.
I'm currently under construction. Thank you for your patience.
Some people are so poor, all they have is money. Jack Kerouac
Do not love leisure. Waste not a minute. Be bold. Realize the Truth, here and now. Swami Sivananda
For me the greatest beauty always lies in the greatest clarity. Gotthold Ephraim Lessing
The truth is not always beautiful, nor beautiful words the truth. Lao Tzu
Just when I discovered the meaning of life, they changed it. George Carlin
Time brings all things to pass. Aeschylus
More friendship quotes
Forgive, son; men are men; they needs must err. Euripides
You are not a drop in the ocean. You are the entire ocean in a drop. Rumi
The most important things in life aren't things. Anthony J. D'Angelo
The greatest gift of life is friendship, and I have received it. Hubert H. Humphrey
As is our confidence, so is our capacity. William Hazlitt
It requires wisdom to understand wisdom: the music is nothing if the audience is deaf.
Time is the wisest counsellor of all. Pericles
Life can only be understood backwards; but it must be lived forwards. Soren Kierkegaard
Life is like the ocean, it goes up and down. Vanessa Paradis
Kindness is like snow – it beautifies everything it covers. Khalil Gibran
I will not walk backward in life. J. R. R. Tolkien

Life is a lively process of becoming. Douglas MacArthur
Think of all the beauty still left around you and be happy. Anne Frank
Live a life that is well balanced; don't do things in excess. Daniel Smith, Banned Subconscious Mind Secrets
Happiness lies in perspective.
Little decisions you make alter your life, but they rarely do so all at once. Janet Springer, Unbreakable Willpower
Time is but the stream I go fishing in. Henry David Thoreau
When you give yourself, you receive more than you give. Antoine de Saint-Exupery
Things that were hard to bear are sweet to remember. Lucius Annaeus Seneca
Be somebody who makes everybody feel like a somebody.
Let life happen to you. Believe me: life is in the right, always. Rainer Maria Rilke
Love is too young to know what conscience is. William Shakespeare
Focus on the good.
He is happiest, be he king or peasant, who finds peace in his home. Johann Wolfgang von Goethe
Do more of what matters. Anthony Ongaro
"Model - that is, live - the behavior you want others to practice." Mario Morino, Leap of Reason
Life shrinks or expands in proportion to one's courage. Anaïs Nin
Beauty always promises, but never gives anything. Simone Weil
Hearts are wild creatures, that's why our ribs are cages.
What wisdom can you find that is greater than kindness? Jean-Jacques Rousseau
If you're praying about it. God is working on it.
I never feel more alone than when I'm trying to put sunscreen on my back. Jimmy Kimmel
Don't tell people your plans. Show them your results.
The past does not equal the future. Tony Robbins
Falsehood is easy, truth so difficult. George Eliot
Real kindness seeks no return.
Inhale the future. Exhale the past.

Go!
The cure for moving too fast is just to slow down. William E. Coles, Jr.
To me faith means not worrying. John Dewey
I make myself rich by making my wants few. Henry David Thoreau
I'm strong because I've been weak.
Throw kindness around like confetti.
Good things happen to those who hustle. Anaïs Nin
Life isn't about getting and having, it's about giving and being. Kevin Kruse
It is what it is.
The early bird may get the worm, but the second mouse gets the cheese.
There are no problems without consciousness. Carl Gustav Jung
Love conquers all.
The worst loneliness is not to be comfortable with yourself. Mark Twain
We must learn to live together as brothers or perish together as fools. Martin Luther King Jr
Patience is the companion of wisdom. Augustine of Hippo
My life feels like a test I didn't study for.
Ambition is the path to success. Persistence is the vehicle you arrive in. Bill Bradley
Seek truth and you will find a path. Frank Slaughter
Courage is like a muscle; it is strengthened by use. Ruth Gordon
Enjoy today.
When one has a grateful heart, life is so beautiful. Roy T. Bennett
There is beauty in simplicity.
To love beauty is to see light. Victor Hugo
Maturity comes with experience, not age.
Peace comes from within. Do not seek it without. Buddha
Broken crayons still color.

C'est la vie.
What I'm looking for is not out there, it is in me. Helen Keller
Don't forget who was with you from the start.
It is love alone that gives worth to all things. Teresa of Avila
Try Again. Fail again. Fail better. Samuel Beckett
Happiness resides not in possessions, and not in gold, happiness dwells in the soul. Democritus
A friend is a second self. Aristotle
Unless you believe, you will not understand. Augustine of Hippo
Seek not greatness, but seek truth and you will find both. Horace Mann
Go to Heaven for the climate, Hell for the company. Mark Twain
All the unhappy marriages come from husbands having brains; what good are brains to a man? … they only unsettle him.
Smile, breathe and go slowly. Thich Nhat Hanh
It doesn't matter how slow you go as long as you don't stop. Confucius
I drive way too fast to worry about cholesterol. Steven Wright
I was living the American dream and I realized it wasn't my dream. Joshua Fields Millburn
Choose to shine.
Anything worth doing is worth doing slowly. Mae West
Simplicity is the soul of efficiency. Austin Freeman
To find yourself, think for yourself. Socrates
Never confuse motion with action. Benjamin Franklin
Intense love does not measure, it just gives. Mother Teresa
Feel the fear and do it anyway.
Whatever it is, find something to be excited about for tomorrow.

Do something wonderful, people may imitate it. Albert Schweitzer
The good man is the friend of all living things. Mahatma Gandhi
Minimalism is not about having less, it's about making room for more of what matters.
In life you need either inspiration or desperation. Tony Robbins
You are not designed for everyone to like you.
Enough is abundance to the wise. Euripides
Life is defined more by its risks than by its samenesses. Mary Anne Radmacher
Prayer is to be in love, to be in love with the whole. Osho
Truth is a pathless land. Jiddu Krishnamurti
To love is to receive a glimpse of heaven. Karen Sunde
If youth knew; if age could. Sigmund Freud
If you want to lift yourself up, lift up someone else. Booker T. Washington
The more sympathy you give, the less you need. Malcolm S. Forbes
Rather than love, than money, than fame, give me truth. Henry David Thoreau
For it is in giving that we receive. Francis of Assisi
Doubt is the origin of wisdom. Augustine of Hippo
Wanting to be someone else is a waste of who you are. Kurt Cobain
....the best teachers educate young people for life, not school. Ira Socol, Timeless Learning
Stay foolish to stay sane. Maxime Lagacé
She was a rainbow, but he was color blind.

"People without self-awareness go through life simply reacting out of habit." John C. Allen, Emotional Intelligence
The quality of life is more important than life itself. Alexis Carrel
Be gentle first with yourself. Lama Yeshe
Kindness, I've discovered, is everything in life. Isaac Bashevis
Persistence guarantees that results are inevitable. Paramahansa Yogananda
Life is a question and how we live it is our answer. Gary Keller
Life is a question and how we live it is our answer. Gary Keller
You've gotta know what death is to know life. Jack Kevorkian
Truth is always new. Truth is seeing a smile, a person, life, like if it was the first time. Jiddu Krishnamurti
A place for everything, everything in its place. Benjamin Franklin
The truth isn't always beauty, but the hunger for it is. Nadine Gordimer
You are enough.
Be happy. Be bright. Be you.
He who controls others may be powerful, but he who has mastered himself is mightier still. Lao Tzu
No one can make you feel inferior without your consent. Eleanor Roosevelt
Nature does nothing uselessly. Aristotle
Keep your chin up.
Follow your heart.
We are always the same age inside. Gertrude Stein
There is more to life than increasing its speed. Mahatma Gandhi
Don't cry because it's over, smile because it happened. Ludwig Jacobowski
If you are too busy to laugh, you are too busy.
Pursue some path, however narrow and crooked, in which you can walk with love and reverence. Henry David Thoreau
True love is like ghosts, which everyone talks about and few have seen. Francois de La Rochefoucauld
The man who wants to lead the orchestra must turn his back on the crowd. James Crook
When it rains look for rainbows. When it's dark look for stars.

I am not the perishable body, but the eternal Self. Ramana Maharshi
Empty yourself and let God fill you.
Let it be.
The quieter you become, the more you can hear. Baba Ram Dass
Wherever we are, it is our friends that make our world. Henry Drummond
I don't mind what happens. Jiddu Krishnamurti
Live your life, do your work, then take your hat. Henry David Thoreau
I found that there is only one thing that heals every problem, and that is: to know how to love yourself. Louise Hay
Perseverance is failing 19 times and succeeding the 20th. Julie Andrews
Be patient and tough; one day this pain will be useful to you. Ovid
Collect moments – not things.
Which one of these is the non-smoking lifeboat?
A lost battle is a battle one thinks one has lost. Jean-Paul Sartre
Why is the slowest traffic of the day called 'rush hour'?
Let him that would move the world first move himself. Socrates
Confidence is contagious. So is lack of confidence. Vince Lombardi
Kindness is contagious.
Any day spent with you is my favorite day.
There is no way to peace, peace is the way. A.J. Muste
I've never been poor, only broke. Being poor is a frame of mind. Being broke is only a temporary situation. Mike Todd
I couldn't repair your brakes, so I made your horn louder. Steven Wright
Time is the soul of this world. Pythagoras
Do it. With love.
The key to happiness is doing something you like every single day. Victor Pride
Gratitude is riches. Complaint is poverty. Doris Day
If you're going through hell, keep going. Winston Churchill

Believe you can and you're halfway there. Theodore Roosevelt
Why do they put pizza in a square box?
We search something permanent, something that will last. Jiddu Krishnamurti
Confidence in the goodness of another is good proof of one's own goodness. Michel de Montaigne
If you are lonely when you're alone, you are in bad company. Jean-Paul Sartre
As long as you can find yourself, you'll never starve. Suzanne Collins
The essence of the Way is detachment. Bodhidharma
Faith is believing in something when common sense tells you not to.
Solitary trees, if they grow at all, grow strong. Winston Churchill
If you are not too long, I will wait here for you all my life. Oscar Wilde
Let loose of what you can't control. Serenity will be yours.
Life is not measured by the number of breaths we take, but by the moments that take our breath away. Maya Angelou
Don't raise your voice. Improve your argument.
Sadness flies away on the wings of time. Jean de La Fontaine
Never be an imitator, be always original. Don't become a carbon copy. Osho
A man can't ride your back unless it's bent. Martin Luther King Jr
Base your happiness on taking action toward those goals, not on attaining them. Laura J. Tong
Life got to be about more than just solving problems. Elon Musk
Today my kitchen is "family central." Life happens there. Jeff Henderson, Chef Jeff Cooks
Love is blind; friendship closes its eyes. Friedrich Nietzsche
We are all different. Don't judge, understand instead. Roy T. Bennett
You matter.
If it comes; let it. If it goes; let it.
Most people have never learned that one of the main aims in life is to enjoy it. Samuel Butler
Life isn't about finding yourself. Life is about creating yourself. George Bernard Shaw
Choose happy.

Keep it cool.
You cannot save people, you can just love them. Anaïs Nin
My life is my argument. Albert Schweitzer
Try to be a rainbow in someone's cloud.
Water which is too pure has no fish. Ts'ai Ken T'an
There is no saint without a past, no sinner without a future. Augustine of Hippo
Every day is a second chance.
How you make others feel about themselves says a lot about you.
Ignoramus: A person unacquainted with certain kinds of knowledge familiar to yourself, and having certain other kinds that you know nothing about.
The two most important days in your life are the day you are born and they day you find out why. Mark Twain
If you wished to be loved, love. Lucius Annaeus Seneca
'Enough' is a feast. Buddhist proverb
Life without love is like a tree without blossoms or fruit. Khalil Gibran
You can if you think you can. George Reeves
Make your dreams happen. Die with memories, not dreams.
Love does not claim possession, but gives freedom. Rabindranath Tagore
Slow and steady wins the race.
Start every day off with a smile and get it over with. W. C. Fields
Life is largely a matter of expectation. Homer
A bad habit has a unique detrimental effect on your life. Richard D. Rawlings, End Bad Habits
He not busy being born is busy dying. Bob Dylan
When the power of love overcomes the love of power the world will know peace. Jimi Hendrix

Nothing happens unless first we dream. Carl Sandburg
All power corrupts. Absolute power is pretty neat, though.
The world breaks everyone, and afterwards many are strong at the broken places. Ernest Hemingway
Self-esteem is the reputation we acquire with ourselves. Nathaniel Branden
Inaction breeds doubt and fear. Action breeds confidence and courage. Dale Carnegie
Whatever you are, be a good one. Abraham Lincoln
Find ecstasy in life; the mere sense of living is joy enough. Emily Dickinson
Most powerful is he who has himself in his own power. Lucius Annaeus Seneca
You are stronger than you think you are.
Life is accepting what is and working from that. Gloria Naylor
One of the keys to happiness is a bad memory. Rita Mae Brown
Go for it.
Smile, it's free therapy.
The key to eating healthy is not eating any food that has a TV commercial. Mike Birbiglia
It is the cheerful mind that is persevering. It is the strong mind that hews its way through a thousand difficulties. Swami Sivananda
It is better to live one day as a lion, than a thousand days as a lamb. Roman proverb
Being rich is having money, being wealthy is having time. Stephen Swid
An overflow of good converts to bad. William Shakespeare
Whoever loves becomes humble. Those who love have, so to speak, pawned a part of their narcissism. Sigmund Freud
It does not matter how slowly you go as long as you do not stop. Confucius
Do what is right, not what is easy.
The dreamers are the saviors of the world. James Allen
The truth is rarely pure and never simple. Oscar Wilde

Perseverance, secret of all triumphs. Victor Hugo
You have to die a few times before you can really live. Charles Bukowski
Beauty awakens the soul to act. Dante Alighieri
Every wall is a door. Ralph Waldo Emerson
The need for less often result in a life of more. Brian Gardner
Live your beliefs and you can turn the world around. Henry David Thoreau
Life is like riding a bicycle. To keep your balance, you must keep moving. Albert Einstein
The last woman I was in was the Statue of Liberty. Woddy Allen
It may be that those who do most, dream most. Stephen Butler Leacock
Live the life you've dreamed. Henry David Thoreau
The biggest adventure you can take is to live the life of your dreams. Oprah Winfrey
Buy less, choose well. Vivienne Westwood
Be a voice. Not an echo.
Self-respect knows no considerations. Mohandas Gandhi
Mornings contain the secret to an extraordinarily successful life. Hal Elrod, The Miracle Morning for Addiction Recovery
Absence sharpens love, presence strengthens it. Benjamin Franklin
Be kind, for everyone you meet is fighting a hard battle Ian Maclaren
In heaven, all the interesting people are missing. Friedrich Nietzsche
The will to persevere is often the difference between failure and success. David Sarnoff
We are twice armed if we fight with faith. Plato
Some coaches pray for wisdom; I pray for 260-pound tackles… they'll give me plenty of wisdom.
It's not the mistake that matters, it's how you interpret the lesson. Michelle C. Ustaszeski
Confidence is one of the sexiest things. Katherine Jenkins

A beautiful thing is never perfect. Egyptian proverb
What counts can't always be counted; what can be counted doesn't always count. Albert Einstein
And so the adventure begins.
Life is not fair; get used to it. Bill Gates
In teaching others we teach ourselves.
Owning less is better than organizing more. Joshua Becker
A pipe gives a wise man time to think and a fool something to stick in his mouth.
Time discovers truth. Lucius Annaeus Seneca
You make my heart smile.
Rare as is true love, true friendship is rarer. Jean de La Fontaine
You are amazing. As you are. Stronger than you know. More beautiful than you think. Tia Sparkles
You give me the kind of feeling people write novels about.
Anyone who has ever made anything of importance was disciplined. Andrew Hendrixson
When the disciple is ready, the master appears. Osho
Some folks are wise and some otherwise.
Don't rush things.
Life is either a daring adventure or nothing. Helen Keller
The journey of a thousand miles begins with one step. Lao Tzu
Those are my principles, and if you don't like them… well, I have others. Groucho Marx
Just trust yourself, then you will know how to live. Johann Wolfgang von Goethe
The more you judge, the less you love. Honore de Balzac
I'm fearless because I've been afraid.
In true love, you attain freedom. Thich Nhat Hanh

The less I needed, the better I felt. Charles Bukowski
A smile is the beginning of peace. Mother Teresa
Speak low, if you speak love. William Shakespeare
Beauty begins the moment you decide to be yourself. Coco Chanel
Innocence is courage and clarity both. Osho
The truth will set you free, but first it will make you miserable. James A. Garfield
Never, never, never give up. Winston Churchill
Red meat is not bad for you. Fuzzy green meat is bad for you.
My goal is no longer to get more done, but rather to have less to do. Francine Jay
No guts, no story. Chris Brady
It is wise to remember that you are one of those who can be fooled some of the time.
It's not what you look at that matters, it's what you see. Henry David Thoreau
I've never seen a smiling face that was not beautiful.
Never give up on the things that make you smile.
At the end of hardship comes happiness.
Sometimes life has its way with you when you least expect it. Jon Hamm
Difficult things take a long time, impossible things a little longer.
Never let an opportunity to tell someone how much they mean to you.
The risk I took was calculated, but man, I am bad at math.
We are what we believe we are. C.S. Lewis
Be beautiful your own way.
New beginnings are often disguised as painful endings. Lao Tzu
Perseverance is not a long race; it is many short races one after the other. Walter Elliot

Confine yourself to the present. Marcus Aurelius
The story you live and the identity you inhabit are always a choice. Bernadette Jiwa, Story Driven
Spread love everywhere you go. Let no one ever come to you without leaving happier. Mother Teresa
Our economy is based on spending billions to persuade people that happiness is buying things. Philip Slater
A grateful heart is a magnet for miracles.
He who would travel happily must travel light. Antoine de Saint-Exupery
Where there is love there is life Gandhi
Think like a proton, always positive.
A certain death of an artist is overconfidence. Robin Trower
I love deadlines. I love the whooshing noise they make as they go by. Douglas Adams
Live the moment.
Be happy with what you have. Be excited about what you want. Alan Cohen
A gem cannot be polished without friction, nor a man perfected without trials. Chinese proverb
Life becomes harder for us when we live for others, but it also becomes richer and happier. Albert Schweitzer
Choose people who lift you up. Michelle Obama
See also: family quotes
Start each day with a grateful heart.
You are who you are when nobody's watching. Stephen Fry
To know oneself, one should assert oneself. Albert Camus
There are three types of people in this world: those who can count, and those who can't.
This above all: to thine own self be true. William Shakespeare
Each day provides its own gifts. Marcus Aurelius
My forte is awkwardness. Zach Galifianakis

Dreams don't work unless you do.
Life is accepting what is and working from that. Gloria Naylor
In three words I can sum up everything I've learned about life: it goes on. Robert Frost
Life isn't as serious as the mind makes it out to be. Eckhart Tolle
Freedom from desire leads to inner peace. Lao Tsu
My aim in life is not to judge. Jeanne Moreau
The more possessions you have, the less time you have to enjoy them.
There is no competition because nobody can be me.
Stop trying to impress others with the things that you own. Begin inspiring them by the way you live.
Impossible is for the unwilling. John Keats
This is your life, and it's ending one minute at a time.
Concentration comes out of a combination of confidence and hunger. Arnold Palmer
How long should you try? Until. Jim Rohn
The best way to find yourself is to lose yourself in the service of others. Mohandas Gandhi
The only way you can endure your pain is to let it be painful. Shunryu Suzuki
See also: introvert quotes
Friends show their love in times of trouble, not in happiness. Euripides
The mind is everything. What you think you become. Buddha
I know but one freedom and that is the freedom of the mind. Antoine de Saint-Exupery
Once you choose hope, anything's possible. Christopher Reeve
Love does not dominate; it cultivates. Johann Wolfgang von Goethe
Nothing has more strength than dire necessity. Euripides
Time is money. Benjamin Franklin
Isn't it scary that doctors call what they do "practice"?
Persist while others are quitting. William Arthur Ward
Treat each day as your last; one day you will be right.

Being entirely honest with oneself is a good exercise. Sigmund Freud
It's not that I'm so smart, it's just that I stay with problems longer. Albert Einstein
To be content means that you realize you contain what you seek. Alan Cohen
Happiness is the absence of the pursuit of happiness.
The trouble is, you think you have time. Jack Kornfield
Order brings peace. St-Augustine
We can do anything we want to if we stick to it long enough. Helen Keller
Nothing is permanent in this wicked world, not even our troubles. Charlie Chaplin
A loving heart is the truest wisdom. Charles Dickens
Do it with passion or not at all.
All anything takes, really, is confidence. Rachel Ward
Courage doesn't always roar. Mary Anne Radmacher
Through perseverance many people win success out of what seemed destined to be certain failure. Benjamin Disraeli
Life is the car, your heart is the key and God is the chauffeur. Sri Sathya Sai Baba
The weak can never forgive. Forgiveness is the attribute of the strong. Mahatma Gandhi
The pain you feel now, will be a strength after some time.
In a time of deceit telling the truth is a revolutionary act. George Orwell
In art as in love, instinct is enough. Anatole France
Life is a game and true love is a trophy. Rufus Wainwright
Stay true to you and you will end up incredibly happy.
You can lead a man to Congress, but you can't make him think.
If you can dream it, you can do it. Walt Disney
You will never regret being kind.

It's easy to quit smoking. I've done it hundreds of times. Mark Twain
To love is to act. Victor Hugo
Silent gratitude isn't very much to anyone. Gertrude Stein
My best friend is the one who brings out the best in me. Henry Ford
Don't go through life, grow through life. Eric Butterworth
Love more. Worry less.
It's so strange that autumn is so beautiful; yet everything is dying.
Remember, you probably already have more than you need.
Life is too short to learn German. Oscar Wilde
If it's still in your mind, it is worth taking the risk.
Too many people overvalue what they are not and undervalue what they are. Malcolm S. Forbes
I was taught the way of progress is neither swift nor easy. Marie Curie
No ego, no pain. Chien-ju
Life is a long lesson in humility. J.M. Barrie
Don't wait. The time will never be just right. Mark Twain
Owning less is great, wanting less is better. Joshua Becker
Friends are the siblings God never gave us. Mencius
Your voice is my favorite sound.
The object of the superior man is truth. Confucius
"The more you love the least deserving on your list, the more your life will change." Mike Dooley

You get credit for what you finished, not what you started.
You are beautiful.
Happiness is needing less. Unhappiness is wanting more.
It is better to remain silent and be thought a fool than to open one's mouth and remove all doubt. Mark Twain
Because of a great love, one is courageous. Lao Tzu
A stupid man's report of what a clever man says is never accurate because he unconsciously translates what he hears into something he can understand.
Persistence is to the character of man as carbon is to steel. Napoleon Hill
A fool thinks himself to be wise, but a wise man knows himself to be a fool. William Shakespeare
What we think, we become. Buddha
Screw it, let's do it. Richard Branson
Count your blessings. Og Mandino
Work hard. Stay humble.
If you carry joy in your heart, you can heal any moment. Carlos Santana
I can and I will.
If you judge, investigate. Lucius Annaeus Seneca

If love appears, boundaries will disappear. Osho
To love oneself is the beginning of a lifelong romance. Oscar Wilde
Nowadays people know the price of everything and the value of nothing. Oscar Wilde
He who is brave is free.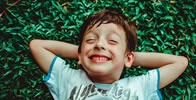 Slogan on Equality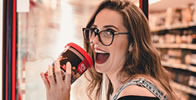 One Liner Medical Jokes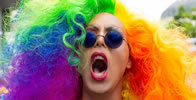 Get Well One Liners