One Liner Cat Jokes
Huge list of some great quotes from your favorite people, movies, and shows.
Here are some great one-liners for you to enjoy.
List of quotes to use from shows, movies, etc.
I love coming up with cheesy quotes from shows and movies to put in cards and emails. Life goes so quick but it is still a good idea to put together a nice quotes list. Here are some One Liner Cat Jokes items I have now:
Why don't cats like online shopping? They prefer a cat-alogue.
Wanna hear a bad cat joke? Just kitten!
There were 10 cats in a boat and one jumped out. How many were left? None, because they were copycats!
What is the difference between a cat and a comma? One has the paws before the claws and the other has the clause before the pause.
What did the cat say when he lost all his money? I'm paw!
My lion impression went down well. A roaring success.
What do you call a lion who has eaten your mother's sister? An aunt-eater!
What do you call the cat that was caught by the police? The purrpatrator.
What do you call a pile of kittens? a meowntain

Why don't cats play poker in the jungle? Too many cheetahs.
Why did the cat run from the tree? Because it was afraid of the bark!
Who are cats going to vote for in November? Hillary Kitten.
What do you get if you cross a leopard with a watchdog? A terrified postman!
What do you call a flying cat? I'm-paws-sible.
Did you hear about the cat who drank 5 bowls of water? He set a new lap record.
What do cats like to eat for breakfast? Mice Krispies.
Why are cats so good at video games? Because they have nine lives!
Did you hear about the cat who swallowed a ball of wool? She had mittens.
What does a cat like to eat on a hot day? A mice cream cone.
What did the cat on the smart phone say? : Can you hear meow?
At any given time, the urge to sing "The Lion Sleeps Tonight" is never more than a whim away.
What is a cat's favourite song? Three Blind Mice.
A man goes into a library and asks for a book about Pavlov's dogs and Schrodinger's cat. The librarian says, "It rings a bell, but I don't know whether it's there or not"
Where is one place that your cat can sit, but you can't? Your lap.
How do you know when your cat's done cleaning herself? She's smoking a cigarette.
Did you hear about the cat who swallowed a ball of yarn? She had a litter of mittens.
Went for dinner with the zoo animals the other day. They didn't all bring their wallets, I ended up paying the lion's share.
Why is the cat so grouchy? Because he's in a bad mewd.

What do you get if you cross a cat with a dark horse? Kitty Perry
What did the grandma cat say to her grandson when she saw him slouching? You need to pay more attention to my pawsture.
Why shouldn't you kidnap the kitten, Keanu? Because curiousity killed the cat burglar.
What is crunchy and says meow? A bis-cat.
If lights run on electricity and cars run on gas, what do cats run on? Their paws.
What is a cat's way of keeping law & order? Claw Enforcement.
Got invited to the neighbours for pre-Christmas drinks with nibbles. They really spoil that cat.
What do you call an animal that can jump higher than a kangaroo? Cathletic.
How do cats end a fight? They hiss and make up.
What do you call a cat that lives in an igloo? An eskimew!
Lost money playing poker with one of the big cats at the zoo. Think he was a cheetah.
Friend of mine used to take a bit of pride in his job. He was a lion thief.
What do you get when you cross a chick with an alley cat? A peeping tom.

I saw a big cat wearing a very flamboyant hat and cape the other day. I think it was a dandy lion.
How did a cat take first prize at the bird show? He just jumped up to the cage, reached in, and took it.
When is a lion not a lion? When he turns into his cage!
How many cats can you put into an empty box? Only one. After that, the box isn't empty.
I'm a whisker away from completing my model of a cat.
What does a cat have that no other animal has? Kittens.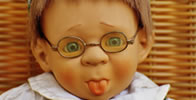 Christmas Coloring Pages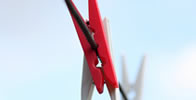 Bucket List Ideas with Boyfriend

One Liner Hospital Jokes